Dr. Elizabeth Swiggum, Cardiologist, Medical Director Heart Function Clinic and Cardiac Rehabilitation
"We love the fact you are championing our cause. We have come a long way in eight years but there is so much further we can go. Our vision is to expand the delivery of the heart health education and supervised exercise programmes throughout the Island. Ultimately we want to be in a position to help patients who are at risk for cardiac disease and not just those who have had an incident. Our biggest challenge is changing human behavior. Your involvement is very important to us."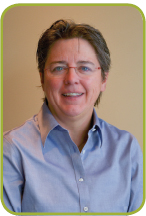 Dr. Fedoruk, Chief of Cardiac Surgery, Royal Jubilee Hospital
Dr. Lynn Fedoruk has been practicing cardiac surgery at Royal Jubilee Hospital for the past five years. As the Chief of Cardiac Surgery, she knows first-hand the importance of funding the vast equipment needs for the Heart Health program.
"We need the right tools to deliver the highest possible standard of care to our patients. It's very heartening to know the community supports the needs of our hospitals, and understands the importance of medical teams having the best equipment available to do our jobs."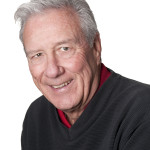 John Martin, Cardiac Care Patient, Royal Jubilee Hospital
"We often take things for granted such as our health, our lifestyle, and our physical condition. A heart attack changes that. Suddenly you hear with a new-found clarity. It helps when the messages are being delivered by qualified experts. We are fortunate to have a world-class cardiac care facility at Royal Jubilee Hospital. It is incumbent on all of us to maintain it because you never know when it might become the most important thing in your life."
Stu Lawrie, former cardiac care patient, Royal Jubilee Hospital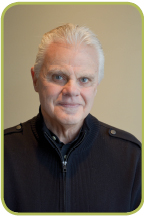 Despite being physically active and exercising every other day, long-time Victoria resident, Stu Lawrie, 67, was feeling out of breath and concerned about his risk factors related to heart disease — his brother suffered from heart disease, and his father was only 48 when he passed away from a heart attack. An angiogram uncovered an 80 per cent blockage of Stu's left main artery and his doctors strongly recommended surgery to repair his heart.
"I made the decision to undergo surgery because of the confidence I had in Dr. Fedoruk and the quality of the care available at Royal Jubilee Hospital."
Stu has now made a full recovery and is back doing the activities he enjoyed before his diagnosis and surgery.